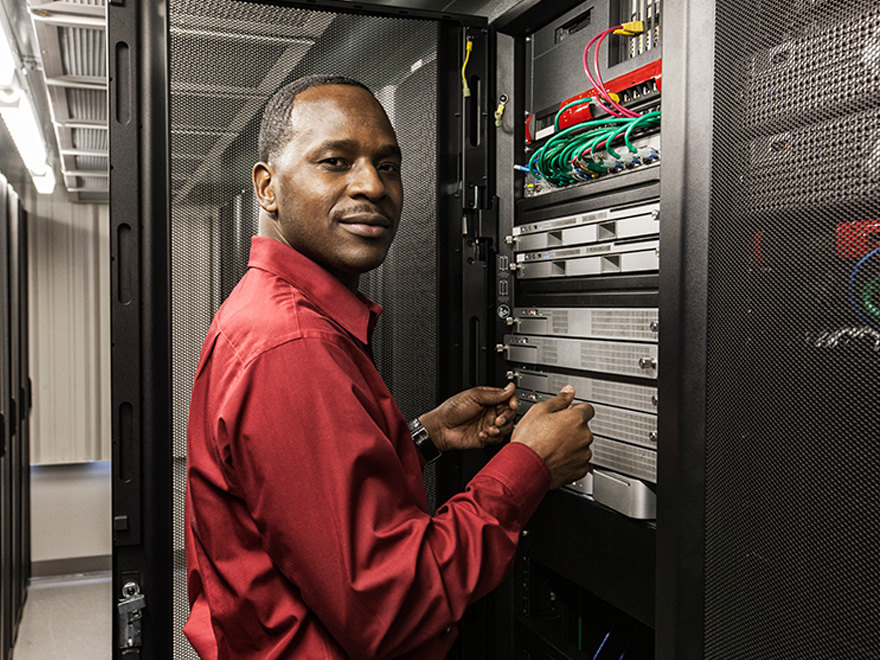 IT Support Technician EXAM PREPARATION
The role of an IT Support Technician usually involves the monitoring and maintaining of an organisation's computer systems and networks. This would entail providing technical assistance to either clients or staff, and requires the ability to troubleshoot and resolve issues related to computer systems and computer hardware and software. 
CompTIA A+ and CompTIA Network+ certifications are recognised entries into the professional IT world. If you want to pursue a career in the IT Support Technician field, this is a good starting point as it will give you the foundational knowledge you need to support both hardware and software issues, whilst teaching you the basic skills to configure, maintain and troubleshoot networks.
The purpose of this course is to help you prepare for the CompTIA A+ and the CompTIA Network+ certification exams. When you obtain these certifications, you will be qualified to perform the duties and functions of an IT Support Technician.
COURSE DURATION:
As you work through your course material in your own free time, you can pace your studies and determine how quickly you want to progress. As a standard measure, you will have access to the online student portal for a period of 12 months from your date of registration.
COURSE START DATES:
You can start studying this course at any time of the year — there are no specific registration dates! Once you have completed your registration, you will receive your login credentials with 3-5 business days and can start your studies.
COURSE INFORMATION:
This online short course will cover knowledge standards for two core CompTIA certifications. These include:
CompTIA A+

220-1001: Mobile devices, networking technology, hardware, virtualisation and cloud computing and network troubleshooting
220-1002: Installing and configuring operating systems, expanded security, software troubleshooting and operational procedures

CompTIA Network+

Network Concepts
Infrastructure
Network Operations
Network Security
Network Troubleshooting and Tools
ASSESSMENT:
Your knowledge and skills will be tested by means of online performance-based assessments and practice questions. These tools will help prepare you for the certification exam by testing your ability to apply your knowledge.
COURSE EXIT OUTCOMES:
Once you have completed this online short course you should be adequately prepared to take the CompTIA A+ 220-1001 and 220-1002 certification exams, as well as the CompTIA Network+ N10-007 certification exam. 
These exams are conducted by CompTIA; after completing your exam preparation with MindSharp, you can register for the sessions with CompTIA directly.