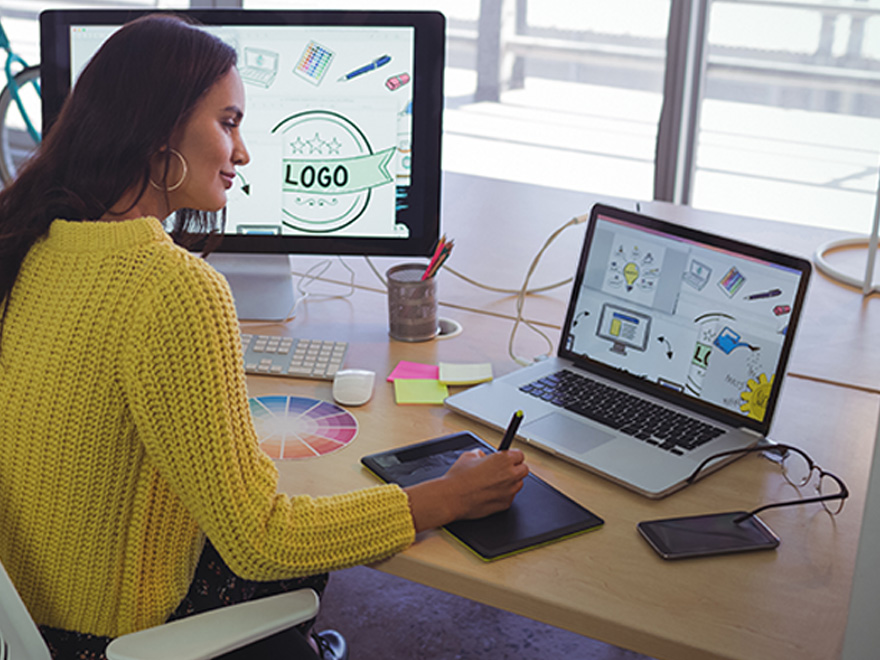 Graphic designers use their creativity to create visual concepts that communicate certain ideas and messages. These visual concepts are created by hand or by using computer software, and include a variety of media. This takes on the form of both physical and virtual art forms, and includes elements such as words, graphics, and images.
Adobe Creative Cloud software is the industry standard across digital media and design fields. Mastering the tools of the trade allows creators to bring ideas to life with greater ease, enhancing their creativity and productivity. 
The purpose of this course is to teach you foundational skills needed to effectively communicate using digital media tools and covers the following topics:
Working in the Design Industry
Project Setup and Interface
Organising Documents
Creating and Modifying Visual Elements
Publishing Digital Media
COURSE DURATION:
As you work through your course material in your own free time, you can pace your studies and determine how quickly you want to progress. As a standard measure, you will have access to the online student portal for a period of 12 months from your date of registration.
COURSE START DATES:
You can start studying this course at any time of the year — there are no specific registration dates! Once you have completed your registration, you will receive your login credentials with 3-5 business days and can start your studies.
COURSE INFORMATION:
This online short course covers three applications within the Adobe Creative Cloud software suite. These include:
Adobe Photoshop CC 2020
Adobe Illustrator CC 2020
Adobe InDesign CC 2020
ASSESSMENT:
For each module you will be required to complete both a pre-assessment and a post-assessment to test your knowledge and competency.  
COURSE EXIT OUTCOMES:
Once you have completed this online course you should be able to use the relevant Adobe Creative Cloud software to: 
create and edit visual designs;

create and modify multiplatform visual elements;

create

 

print and digital media publications.
You will receive a Certificate of Competence from Oxbridge Academy Online.